I slept in this morning and woke up when I was supposed to be on a bus already. I headed to the famous Mel's Drive In on Hollywood and Highland - still open 24 hours a day. I slid into the green plastic booth and received a cup if diner coffee while I waited for me steel cut oatmeal.
Other than my rather dietitian like choice the menu is purely classic diner food; eggs, waffles, ice cream and pancakes.
My table even had it's own jukebox!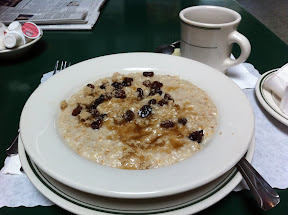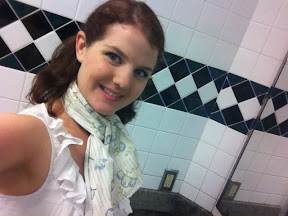 I was headed toward the Getty Villa today but after a two hour bus drive still landed me another half hour away from my destination I took a sign from providence and decided to explore the Santa Monica promenade a little.
Lunch was at Pizza Antica where I sat at the bar and enjoyed the antipasti platter with a diet coke and lemon.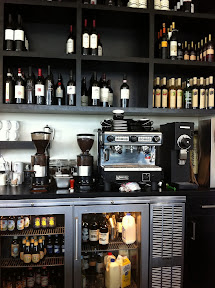 The fried focaccia crisps were so good I wanted to crawl into bed with a bag of them and watch movies.
So I didn't end up at a museum, in fact because of the squall like weather I didn't even see the pier. I did however eat some biscotti.
(I totally dunked it in my coffee)
I also went shopping at Kenneth Cole and Bloomingdales.
Now I'm off to get ready for the show and head to the club.
- Posted using BlogPress from my iPhone